edvigfos
[ ◆ Vɪѕɪτєuяѕ ◆ ]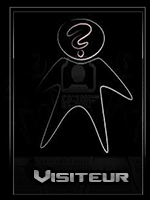 Hors ligne



Inscrit le: 09 Avr 2016
Messages: 142


Localisation: Lyon
Posté le: Dim 9 Juil - 16:06 (2017)

 

   Sujet du message: The Essence

---

The Essence

by

Mr Bruce Warwick

->>>

DOWNLOAD BOOK

The Essence

READ BOOK

The Essence



I find myself hanging around a lot of people who believe in transformation. In fact they are passionate about it. They believe transformation absolutely can happen in people, groups, organisations, cultures, even nations, and that it unequivocally needs to happen. Not just surface change but deep change, transformation that turns lives around, sets people free, enables them to live with dignity, empowers them, heals them, even brings inner peace and saves their souls. These people have banked their lives on it. That's a brave thing to do. They get up in the morning, work long hours, and some pray their hearts out in this earnest endeavour of transformation. They feed the homeless, foster neglected children, shower the aged and infirm, attend innumerable meetings, write their politicians, preach sermons, study their Bibles. Many forego lucrative incomes because transformation matters so much to them. Is this hope of transformation real? If so, where do we find the reservoirs of energy for the endeavour? How do we identify and stay true to our calling? How do we avoid our agendas being compromised or even totally hijacked? How do we stay healthy? More than all of that, dare we ask, is there a universal 'something' deeply resident in the created order that is beckoning us to discover it, inviting us to experience it, explore it, and live out of it daily? If there is, could this mysterious something be the key ingredient in the mix for our own authentic transformation and that which we seek to bring to our world through our groups, churches and organisations? Can this be the nectar we drink and the essential oil redolent with a distinctive aroma that will lure us to what we might best do and how we might best do it? If there is this priceless something, how and where do we find it? What on earth is it like? Does it have a name? How do we even talk about it? And what does poetry have to do with it?